Setup
Currently I am comparatively happy with my app setups, which I basically have finetuned during most of my PhD degree. It will probably change at some point, but well.
Tasks
For task management, I am using OmniFocus. While pretty heavy and certainly a time sink in terms of setup, I think it has some indispensible features. The flexibility comes with its downsides, but I certailny appreciate that I can tune it to my needs. Next, the way OmniFocus treats defer-dates, paused-tasks, and reviewing is crucial for me. Everything which is more far away than 1-2 weeks is either deferred or paused, meaning that I will never be distracted by 90% of my database.
Lastly, for privacy reasons, I appreciate that it uses End-To-End Encryption for my database, which almost no other task management app provides.
Knowledge
For knowledge management, I am using Obsidian and DevonThink.
I started doing something like a Zettelkasten, but for me this did not really work out. Rather, I now built something like a personal wiki in Obsidian where I sort out my thoughts. I built some hierarchical structure and all new thoughts are then put somewhere into the tree.
For all non-text files, I put them into DevonThink. Basically, I archive them for long-term use. Devonthink makes it easy to create unique links, which are available cross plattform (also on iOS with DevonThink To Go!). Then, if needed, I can link to them in Obsidian. I have a setup where the Markdown files are indexed in both apps, having them available for backlinks etc.
Roughly, Obsidian is "my own thoughts" while DevonThink is "archiving" --the latter is used both for my own materials as well as those of others (literature, etc.)
Going back to privacy, both Obsidian and DevonThink support End-To-End Encryption of your databases.
---
Disclosure: This post may contain affiliate links. This means I may make a small commission if you make a purchase.
---
Facebook
Twitter
Reddit
tumblr
Pocket
LinkedIn
E-mail
About me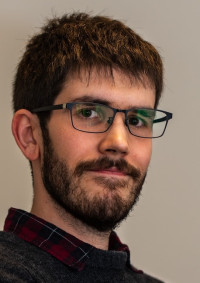 Dr. Marc A. Kastner
I am an assistant professor working on computer vision and multimodal understanding. I am interested in task- and knowledge management. In my free time, I blog on productivity workflows and apps.
For my professional portfolio, please visit: marc-kastner.com
See Also
Comments