Tag: Calendar
Calendar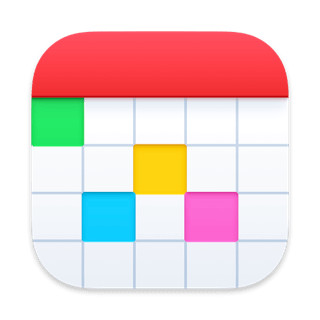 Today, I review the app Fantastical 3 for macOS, iOS/iPadOS and watchOS. It's made by Flexibits and is among the most popular calendar apps in the Apple eco-system. However, since v3, it also comes with a rather expensive subscription pricing. I used to use Fantastical 2 before it became subscription. I still use v3 to this day and have renewed my subscription a couple of times.
In this article I will first introduce the app, discuss what makes it different from the Apple Calendar app, and then briefly elaborate on why I continue to pay for it.
Read More...
Automation
OmniFocus
GTD
Calendar
Workflow
Today I want to showcase one of my most favorite automation workflows I am regularly using on my iPad.
When preparing regular events or projects in your task management, it might often be helpful to create templates for frequently occurring tasks.
For example, if you need to prepare some materials for every group meeting, why not have a preset or a mock-project from which you can copy-paste an instance every time you need it. This way, you won't forget some small task which might be forgettable yet essential.
In this article I'll go over the process to create templates for new OmniFocus projects, and how to connect it to calendar events for more conveniently creating new projects based on new calendar entries in one click.
Read More...